About Us
Center for Social Integrity is a nonprofit organization dedicated to fostering pluralism, diversity and inclusion through three program pillars: Humanitarian and Development, Peace and Conflict, and Research and Policy Advocacy. CSI was founded in 2016 with a focus on long-term peace building, as well as immediate protection and aid for communities affected by conflict. CSI program regions include northern and central Rakhine State, and through partner BASTOB, the Rohingya refugee camps of Cox's Bazar District, Bangladesh.
CSI partners with international NGOs, donors, researchers and other civil society organizations to work towards achieving our vision.
Who We Are
Building a better society valuing pluralism, diversity and inclusion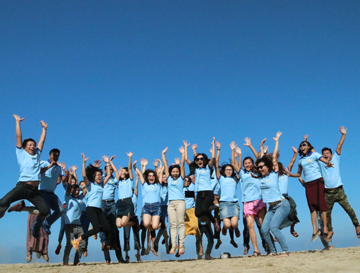 Vision
A peaceful, cohesive and pluralistic society, where human dignity is protected and diversity is recognized as a source of strength.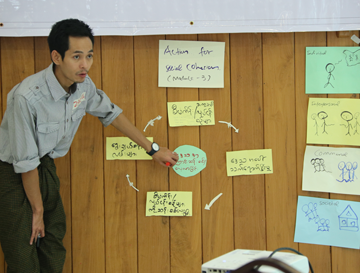 Mission
To foster a society in which diverse peoples work collectively towards peaceful coexistence and resilience.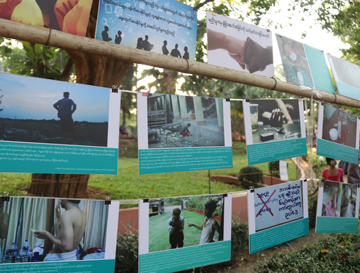 Values
Neutrality: Commitment to addressing human need without prejudice.
Accountability: Responsibility towards people and partners, and ethical stewardship of entrusted resources.
Impartiality: Equal and just treatment of peoples without bias or discrimination.
Excellence: Highest quality and standards of professionalism.
Humanity: Compassion and respect for human dignity.
Integrity: Honest and transparent conduct.
Creativity: Forward-thinking and embracing of new ideas.
Governance
CSI has a defined structure that includes an advisory team, a Board of Directors and a senior management team. The structure determines direction and hierarchy of responsibility within the organization. The advisory team is comprised of international supporters, technical experts and other stakeholders. The Board of Directors is comprised of key local leaders, advisors and financial supports and is the highest decision-making organ for approving strategies, policies and reviewing achievements and plans. The senior management team is the planning and policy making body of the organization which controls and approves all activities in line with the organizational strategy as validated by the Board of Directors. The Executive Director is the head of the senior management team and is responsible for overall management of programs and operations.
Meet Our Executive Director
Aung Kyaw Moe is a peacebuilder, humanitarian worker, and a human rights advocate who has worked with diverse international NGOs for over 14 years, contributing to peacebuilding efforts around the world, during his time in Thailand, Singapore, Afghanistan, and Liberia. Today, Aung Kyaw Moe is the founder and executive director of the Center for Social Integrity (CSI), which he established in order to promote social cohesion in the most fractured regions of Myanmar. Aung Kyaw Moe actively advocates for the resolution of the conflict in his region and country. In just three years, Aung Kyaw Moe's work through the Center for Social Integrity has already begun to gain global recognition for its impact and its unique position as a national NGO in Northern Rakhine State.
Aung Kyaw Moe has been personally recognized for this contribution to peace and human rights, as a winner of the Schuman Award by the European Union in Myanmar (2019); and as an honorary mention for the Human Rights Prize of the National Consultative Commission on Human Rights (CNCDH) of the French Republic (2019). The work he has undertaken through Center for Social Integrity has also been recognized as a winner of the Tomorrow's Peacebuilder award (2017), and the Global Pluralism Award (2019) – a joint partnership between The Aga Khan and the Government of Canada. He has also been awarded with the Honorary Citizenship of Dallas, for promoting liberty and community services in Myanmar.
Aung Kyaw Moe is a former Dalai Lama Fellow, and an Alumni of the Liberty and Leadership program organized by the Bush Center. He is also part of 2020 class of the Obama Foundation Leaders Asia-Pacific program.